The Best
Asset Management Software
over
 30 THOUSAND
ASSETS TRACKED

Our Asset Management Software Case Use
The Asset Tracking software is web-based and needs only to be
installed at your server and all your branches will be connected.
To allow access from all devices and locations, we can do an onpremise installation or it can also be installed on
an internet server.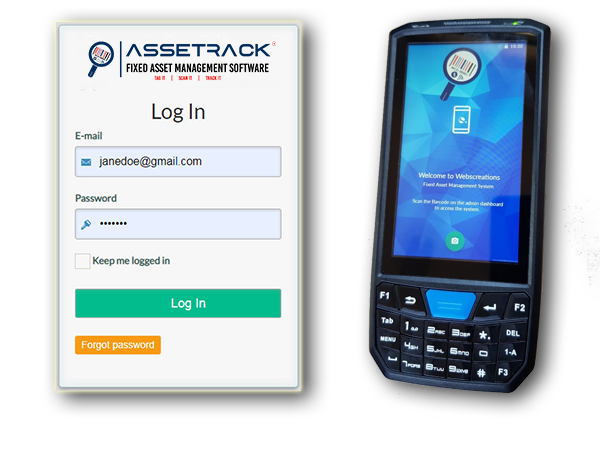 Fixed Asset Management System You'll Love
Asset Allocation
Assign assets to employees. Accept assets returned by employees.
Check in/ Check out Assets
Check in/ Check out feature enables the Asset Tracking System Users to assign due dates to issued out equipment.
Calculate Asset Depreciation
 Calculate the depreciation of assets based on business models and accounting methods.
Asset Maintenance and repairs
AsseTrack Asset Management provides features enabling you to manage and track asset maintenance
Asset Warranty Management
Keep track of any warranties that you might have, which assets they cover and the period of coverage.
Asset Disposal
 With AsseTrack FAMS you have complete lifecycle management that concludes with asset disposal.
Fixed Asset Financials
You can be able to get information like Asset Barcode Number,Name of the Asset,Supplier etc
Asset Manager
AsseTrack FAMS contains a default set of rights that can be assigned to users for a specific role as they work within the system.
Asset Tracking Reports
Feature assists the user of the AsseTrack FAMS to configure their own asset reports.
Powerful Dashboard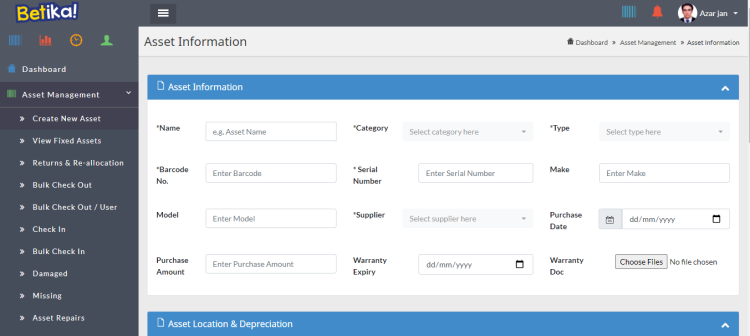 Efficient Management Of Any Company's Fixed Assets
Manage Assets On-The-Go
Know the value of their fixed assets, their location, custodian, the date they were checked out, expected return date and the current status of each asset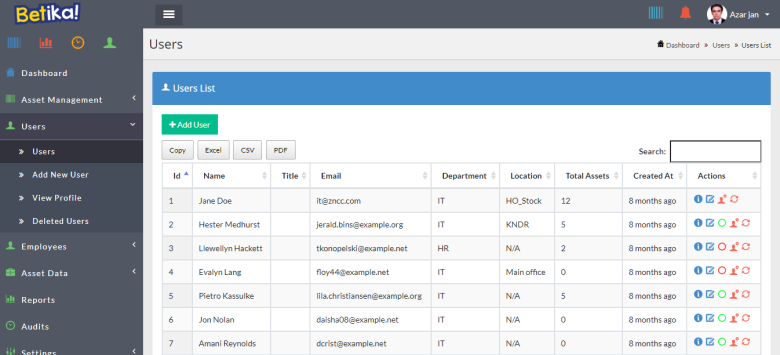 Add, Edit, Delete And View User Profile.
Manage User Roles
Assign a set of rights to users for a specific role. Access to the different product workspaces is controlled by the roles/ rights that your user account is associated with.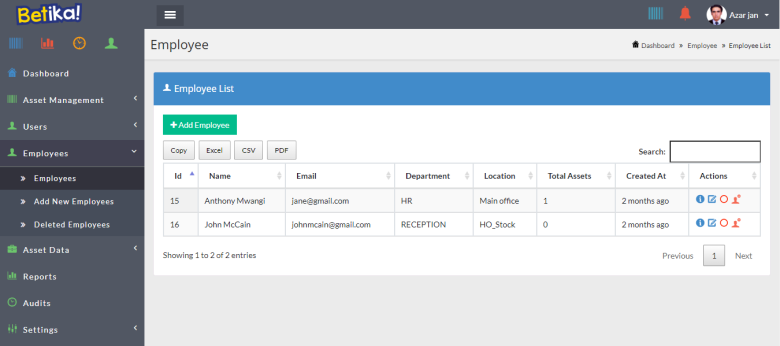 Add, Edit, Delete And View Employee Profile.
Manage Employees On-The-Go
Keep track of employees with an all-inclusive module.Add, delete employees and assign assets to them.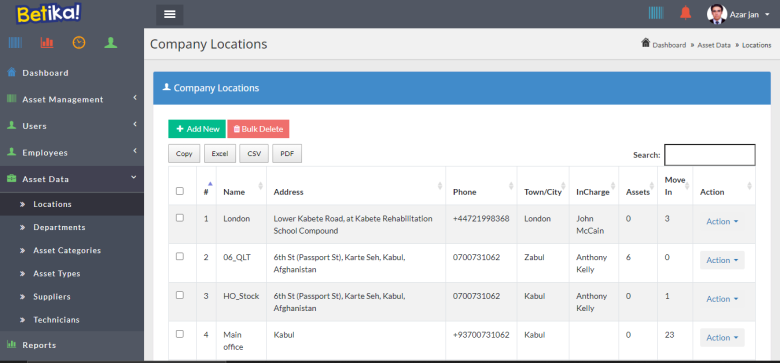 Centralized Role-Based Data
Smart Data Entry
All of your asset information is centralized and accessible. Since everyone you work with logs in to the same asset database, you have all of your asset information in one place.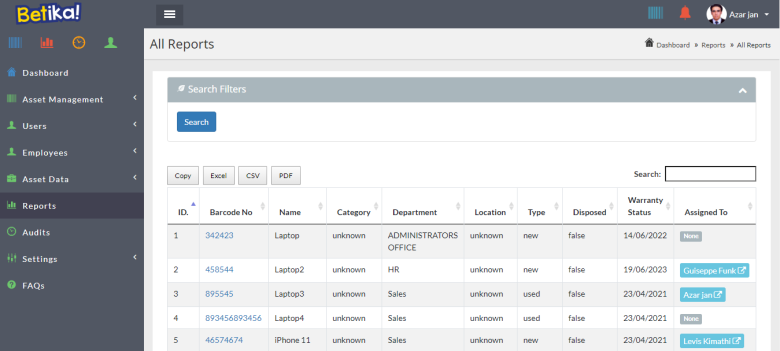 Get Custom Reports For Decision Making.
Accurate Reports
AsseTrack FAMS gives you customised reports that are generated according to user demands.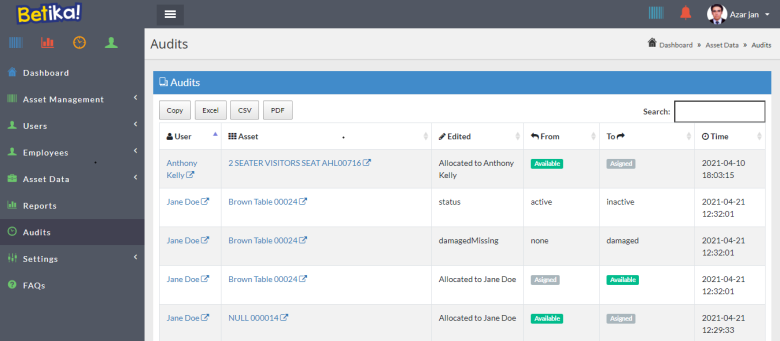 Identify The Weakness Within Your Company's Asset
Fixed asset audits
Fixed asset audits also determine if your company is experiencing inordinate shrinkage.If losses form a pattern and are consistent across all assets,asseTrack allows you to address and correct those procedural gaps before your losses become too severe.
Custom Features To Manage your Assets.
Get Custom Setting Options
Assetrack has various settings options:Company Settings, LDAP/AD,2FA,Backup Database& Files and Authorize Scanner.
Unmatched Security
Keep Your Information Safe With:
User based permissions allow for tight access control of key features.

Off-site data protection gives you the peace of mind that your business data is safe and secure.

User verification such as user-specific passwords,two-factor authentication, and photo capture.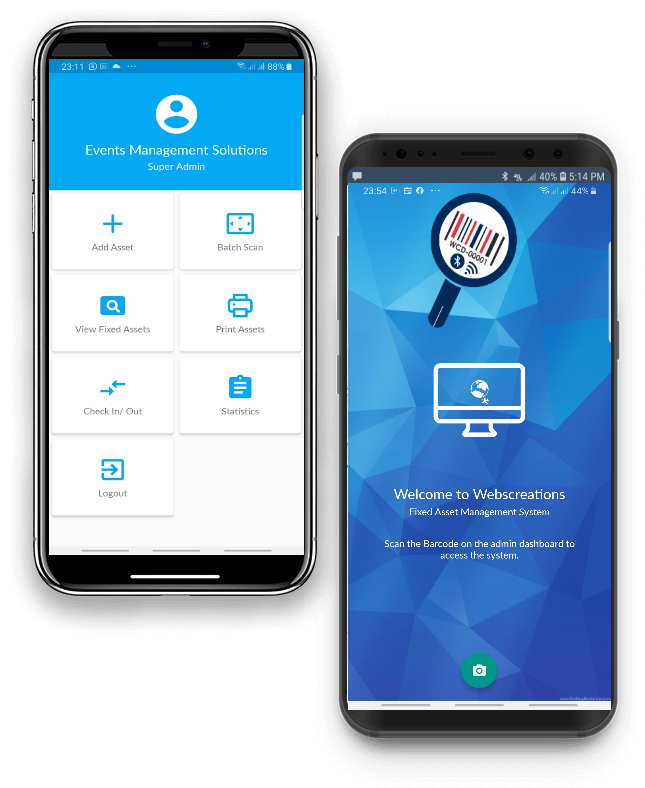 User Permissions For Every Level
Monitor and Control Every Detail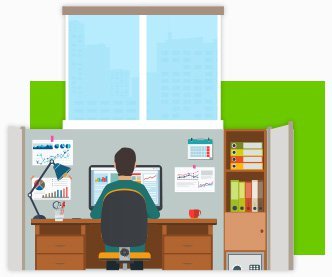 Employees
User can access different product workspaces controlled by the roles/ rights that the user account is associated with.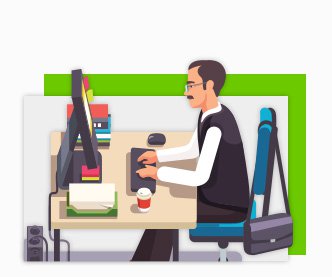 Administrator
Like super admin, administrator will have full access right for managers and employees but cannot access business settings.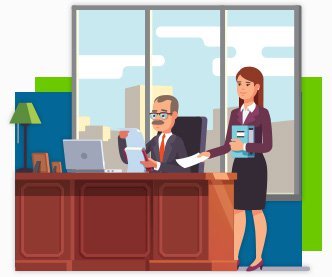 Super Administrator
Oversees the entire account along with all employees, managers, and business setting. The super admin has full access with no restrictions.
What our clients say about AsseTrack FAMS
Simple, Straightforward and ease of use.From start of adding the assets in the system, it enables us to even import our assets into the system which makes it easier for our team to add assets within a short time. Allocating asset, deleting, editing of assets have been simplified in a manner that is easy for us to navigate.
Daisy Wangui
With Webscreations FAMS we can now easily track, organize, maintain, and retain the value of assets. This tool tracks an asset right from the day of purchase, thus providing detailed analysis and history. This software provides important details such as check-in and checks outs, a location of the assets, depreciation among other details.

Daisy Maina
Managing of assets was quite easy with a web based asset management system like Webcreations FAMS as it has all the features that we required to be able to manage assets online..The features that we were looking for depreciation module,user management,check in check out,allocation,repairs and maintenance and customized reports.
Nelson C.